From heavy duty structural steel cutting to DIY metal projects, we cut metal and punch holes in metal to meet your specifications, and guarantee a result that will be of the highest quality.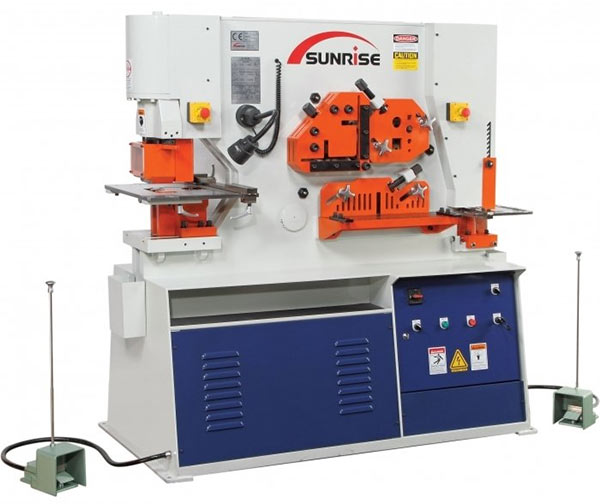 Metal Cutting
Our Sunrise Punch and Shear machine has the capacity to cut mild steel up to 20mm thick.
Specialising in structural steel, we can cut a vast selection of steel, from merchant bar (flats, rounds, squares, etc), RHS and SHS to pipe, angle, plate & sheet and structural beams and builders' steel, including residential portal frames.
That means, we can quickly and accurately complete the structural steel cutting or plate metal cutting for your latest project.
We can deliver cut metals to anywhere in Greater Auckland, and we have a mobile metal cutting service for smaller jobs.
Metal Punching
At JP Engineering, we are experienced in fabricating quality steel products to suit the needs of your latest steel project. We have a full range of tools and equipment, allowing us to offer you fast and efficient fabrication services in a timely manner – including steel punching.
We are able to punch holes in metal (holes can be up to 40mm in diameter) and structural steel with precision.