JP Engineering Services are specialists in the design, manufacture and installation of internal and external staircases for commercial and residential buildings.
Whether you are looking to install a heavy-duty commercial staircase to serve the needs of your factory or business, or wanting to bring a feeling of elegant sophistication to the residential staircase within your new home build or renovation project, the steel staircase solutions provided by JP Engineering are the perfect choice.
We custom-build steel staircases for homes and offices throughout Greater Auckland, working closely with architects, builders and designers to find the perfect balance between quality construction and innovative design.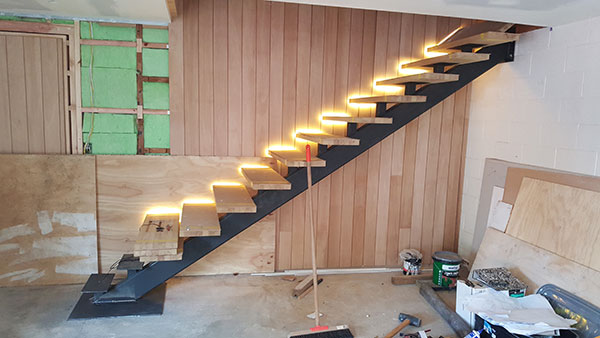 Steel Staircase Design
Contact the team at JP Engineering and we will help design the perfect steel staircase for your situation. We custom design all types of steel stairs including:
Spiral staircases,
Floating staircases,
Conventional stairways,
Heavy-duty steel commercial staircases,
Steel fire escapes
Mezzanine floors.
We will then have your design drawn up by a qualified draughtsman ready for you to sign off, or we can build according to the staircase design provided by your architect.
Steel Staircase Fabrication
We will construct your residential or commercial staircase, balustrades and framing to precise and accurate measurements at a standard that meets all New Zealand safety and design regulations.
We use premium quality materials and can complete your steel stairs in a variety of finishes including:
Hot-dipped galvanised stairs,
Zinc spray, or
Painted finish in a wide range of colours.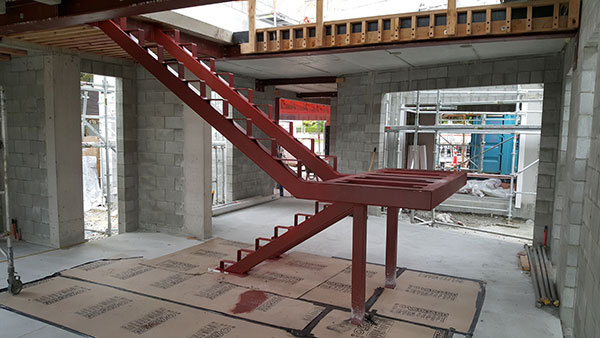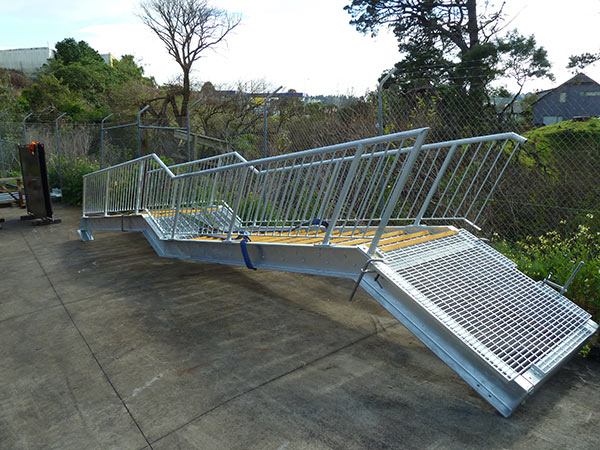 Steel Staircase Installation
Having manufactured your steel staircase frame, balustrades and framing in our West Auckland workshop, we will transport all components to your home or business anywhere in Greater Auckland. We will work with your builder and other tradespeople to install your stairs to the precise accuracy required for precision staircase installation.
Remember, we pride ourselves on customised friendly service and advice, quality workmanship and a superior finish every time.